Birmingham Airport is the closest airport to where we operate, It takes approximately 30 minutes to drive in a usual traffic. Birmingham Airport is fairly small with only a single terminal which makes it very easy to access everywhere in their premises. There are two different pick up and drop off points in Birmingham Airport, 1st one is the Premium Set-Down which is only a minute to walk and it charges £3 for every entry which is added on the top of the fare,the 2nd one is free for the first 30 minutes and it takes about 6 minutes to walk there. We offer Meet&Greet Service for only £10. Please call us for more info and Click Here see our prices

Heathrow Airport is the busiest airport in the UK and as Leam Taxis we transfer clients to Heathrow Airport on daily basis. It takes approximately 1 hour and 30 minutes to get to Heathrow in a usual traffic and may take up to 2 during the rush hours. Heathrow Airport comprises 5 terminals, Dropping off is free at all 5 of them and there is a parking fee for pick ups which is added on the top of the fare. We also offer a Meet and Greet service at Heathrow for only £15. Call us for more information, To see our prices to/from Heathrow Airport, Please Click Here
Luton Airport is located eastern part of Luton town centre and it is 28 miles north of central London. Although Luton Airport is shorter by mile It takes approximately 1 hour and 30 minutes to get there from where we are based in a usual traffic and could take up to 2 hours and 30 minutes during the rush hours. There is a parking fee of £3 for both pick up and drop off. We also offer meet and greet service for only £15. Please call us for more information. To see our taxi prices to Luton Airport please Click Here
London Gatwick Airport is located 30 miles south of Central London and it is the second busiest airport in the UK It takes approximately 2 hours and 15 minutes to get to Gatwick Airport in a usual traffic. It is free to drop off but there is a small parking fee for pick ups, We also offer a meet & greet service at London Gatwick for only £15. Please call for more information and to see our taxi prices to Gatwick Airport please Click Here
Stansted is located 42 miles northeast central London, It is about 2 hours and 30 minutes to drive. Its free to drop off and a parking fee is chargeable for pick ups. Meet and Greet service is available for £15. Please call us for more information and to see our taxi prices to London Stansted Airport please click here
Manchester Airport is the 3rd busiest airport in the UK, It is about 2 hours and 30 minutes away from where we are based in a normal traffic and Its has a free drop off service and a small parking fee is chargeable for pick ups. Meet and Greet service is available for only £15. Please call us for more information and to see our taxi prices to Manchester Airport please click here.
Best Taxi Firm
On time. Every time.
Leam Taxis service helps you to find the highest quality taxi services anytime. Our drivers are uniformed, fully licensed and the office staff is trained to the highest standards.We can help you to save time and money.
OUR CAR CLASSES
Choose Your Car
Standard
Our taxis are all modern, air-conditioned and well maintained. We always keep them clean and tidy, so you can relax and enjoy a smooth and comfortable taxi ride
MPV
Our MPV's can carry up to 8 passengers and luggage, It is cost-effective and convenient for groups travelling long distances, You can have a Door to Door taxi service for the cost of train or coach service if not cheaper
PRESTIGE
If you are taking on a long distance journey or want to catch a flight after a tiring day at work, our prestige vehicle will take you where you need to be in comfort and style.
Saving You Money
At Leam Taxis we offer a good quality and professional taxi service at affordable prices, See our prices for Airport Transfers and City Transfers and enjoy a smooth and comfortable taxi ride
Very Flexible
Book your taxi by our Taxi App,  phone, email or using our online booking system and choose a saloon, prestige or an MPV and let us know whether you would like a flat rate, meter or per hour hire, We have it all for you.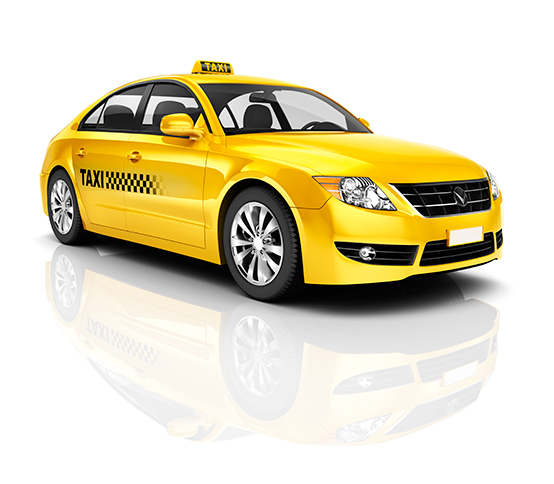 Professional and Safe
Our drivers are well experienced and mostly local to Leamington Spa and Warwick,  Our drivers also go through a medical assessment and criminal record check every three years  to ensure that you are in safe hands
Helpful Staff
Planning ahead? or making some calculations? or curious about prices, time or availability?  Just ask one of our staff, We will be very happy to help, You are not going to waste our time nor obliged to reserve a booking
Happy Client's
Testimonials
We used Leam taxis for an airport taxi service to Heathrow airport, It was early hours of the morning, taxi driver called shortly before arriving, turned up on time, helped us with our heavy luggages both when picked us up and at the airport and was able to take a card payment. I can't ask for more!
I booked Leam taxis to take me and my husband to Birmingham Airport, I have to say the driver was helpful and on time. Cheap rates for a taxi service at such an early hour (3am), Keep up Leam taxis!
After a bad experience with a different taxi firms I have hired Leam taxis to take me to work on daily basis for 3 months, they never let me down and I can confidently say I am happy with their service overall and will use them again
Fantastic service, fetched my father from Heathrow airport. Great communication and professionalism. Will definitely be using Leam Taxis again. Thank you ?
I pre-booked a taxi with leam taxis to take me to Coventry, driver called to confirm booking, turned up early and was driving reasonably good, Thank you leam taxis
I called leam taxis on my birthday to take us from warwick to Leamington, Prompt service, Friendly driver, good rates and a clean comfy car. Happy overall